We have exploded onto the scene in an exciting new decade, and all eyes are on how digital content is going to evolve over the next ten years. 
Over the last year, streaming services are popping up like a whack-a-mole, and new social media platforms are making the big players scared with relentless armies of flossing kids and catchy viral songs. So what trends and platforms can we expect to be king / queen in 2020? 
1) The Empire Strikes Back: changes to Instagram Video 📸 🤳
Instagram is taking a battering from all fronts when it comes to video. Limping behind YouTube and Facebook video, IGTV was launched to be a vertical first video platform for the mobile generation.
Around 1% of Instagram's user base has downloaded the standalone app for video. But then the Chinese behemoth Tik Tok exploded onto the scene. 
Because of this, expect a rethink of IGTV in 2020. Will Insta put a knife in the back of Tik Tok? Just like they did to Snapchat with Instagram Stories?
2) 👑 Long-form branded content is king 👑 
Say hello to long-form branded content. Ok, this is nothing new, but we predict this is going to move in a big way in 2020.
There are a few reasons for this. Longer content performs better than shorter content on some key platforms and is now a staple for a successful YouTube channel. 
Content which stretches out to 10 minutes plus gives more opportunity for brands to capitalise on popular online formats, such as reaction-based content, challenges and unboxing videos. 
Also, expect branded content to creep into some of the major battlefields for our attention over the next decade, Netflix, Amazon Prime and Hulu.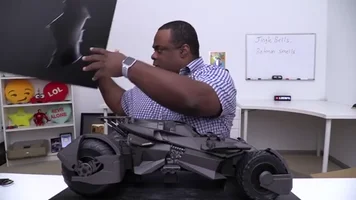 3) Quibi could be revolutionary (or a dud) 🎞
Quibi looks set to be one of the most exciting streaming platforms to launch this year, but you might not have heard about it yet. 
Boasting a strong pool of content from heavyweights like Steven Spielberg, Reese Witherspoon and Chrissy Teigen, this streaming service is looking to come out the gate swinging. 
The twist? A unique feature called 'turntable'. This feature means Quibi's content is available both vertically and horizontally, activated by simply moving your phone's viewing angle.
But how can brands capitalise on this ad-friendly streaming service? Well, check out Pepsi's first bit of branded content for the platform here.
Although they definitely don't have the advantage Disney+ has with his supreme cuteness, Baby Yoda.