Following on from the success of #KittenCamp, we're planning our next *adventure in meme meet-ups* which is LOLCon – an event we're conjuring up with the nice (and funny) people from BBC Comedy.
LOLCon will be a 1/2 day seminar / meet-up on the art of LOL, where we'll be getting together comedy people and internet people to share thoughts on *how to be funny on the internet* and *LOLcraft*.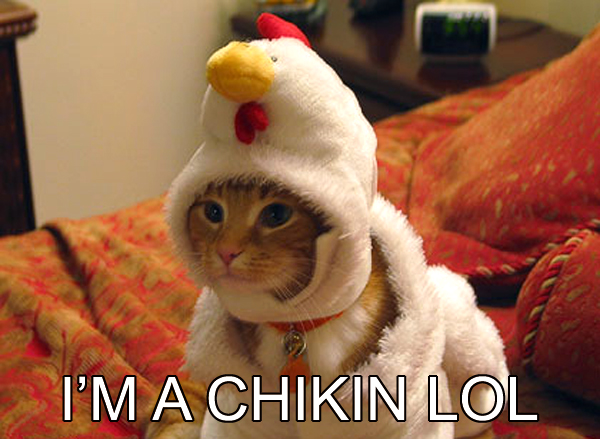 LOLCon is *in the making* at the moment – so we don't have any fixed speakers, however it's likely to be taking place on Thursday April 21st at the Soho Theatre (London).
We'd like to think of it as a mini-version of ROFLCon – the hugely successful US conference dedicated to the *art of ROFL* (the bigger brother of the LOL), and are keen to develop up LOLCon collaboratively, so do get in touch with any ideas for speakers and thoughts on what we should cover. Initial thoughts on structure and content of the event are:
From zero to LOL: talks from writers / content creators who've created huge internet hits from nothing. Insight into how they went viral, and what's happened since.
Refinding your LOLjo: talks from more established comedians who've used the internet to take their comedy in a new direction, beyond traditional media channels like TV and radio.
Turning LOL into lolly: talks from people who've managed to successful turn their viral comedy hits into $$$. Insight from the advertising industry as to how brands and businesses generate revenue from viral and social media.
LOLcraft: a masterclass on how to craft the perfect LOL and go viral.
This will all then (no doubt) be followed by drinks etc. after all the more formal talks . . .
Anyway, if this sounds like your cuppa – then please do share your ideas below (in the comments) and also get in touch: @Rubber_Republic / Ellie.Robinson@teamrubber.com
If you're interested in coming along to LOLCon fill out the form below and we'll be in touch:
[contact-form 1 "Contact form 1"]